My City is a Volcom video series showcasing the Latin American Skate Team as they take us through their hometowns, showing us where they grew up skating and what struggles they had to overcome along the way.
In this second episode we welcome 18-year-old Jesus Munoz from Santiago, Chile. Being the capital and largest city in Chile (over 5M people), Santiago doesn't offer much breathing room for skaters like Jesus, although the city is recognizing the progression of skateboarding and impact it has on its youth since it first appeared in the capital in the late 70s. In addition to the crowds, since most of the downtown area is filled with 19th century neoclassical architecture (and susceptible to earthquakes), with archaic, meandering side-streets, it's difficult to find a smooth ground and contemporary street-skating spots, although there are some hidden gems. But it's not just the skating that keeps Jesus loving Santiago, he notes the culture is great with amazing food, architecture, and music. Piccolo de Italia is frequented by Jesus and friends as a delicious restaurant, which you can easily find in all shopping centers. As for his artsier side, one of his favorite spots in the city is the Sculpture Park of Providencia, an open air museum park showcasing more than 30 renowned Chilean artists, including five award-winning sculptors. And if you're into live music, Santiago has a burgeoning rock 'n' roll scene, along with some good punk rock concerts happening downtown in the city. His favorite Chilean bands are Devil Presley, BBS Paranoicos, and Los Fiskales.
Watch Episode 1 of My City with Jhancarlos Gonzalez
Jesus is as hungry as they come, and everyday is an all-day-skate-day for him. Waking up at the crack of dawn every morning, Jesus ventures to the market with his mother to grab things for lunch before quickly peddling off to the legendary Bustamante Skatepark to meet up with friends. After spending a solid amount of time working on his next bag of tricks, he finishes the day skating through his city on his way back home where he's destined to stumble upon some generous street-skating venues. Jammed with pedestrians, small squares, plazas, and even subway stations offer a wide variety of city structures and people-dodging for the local skaters.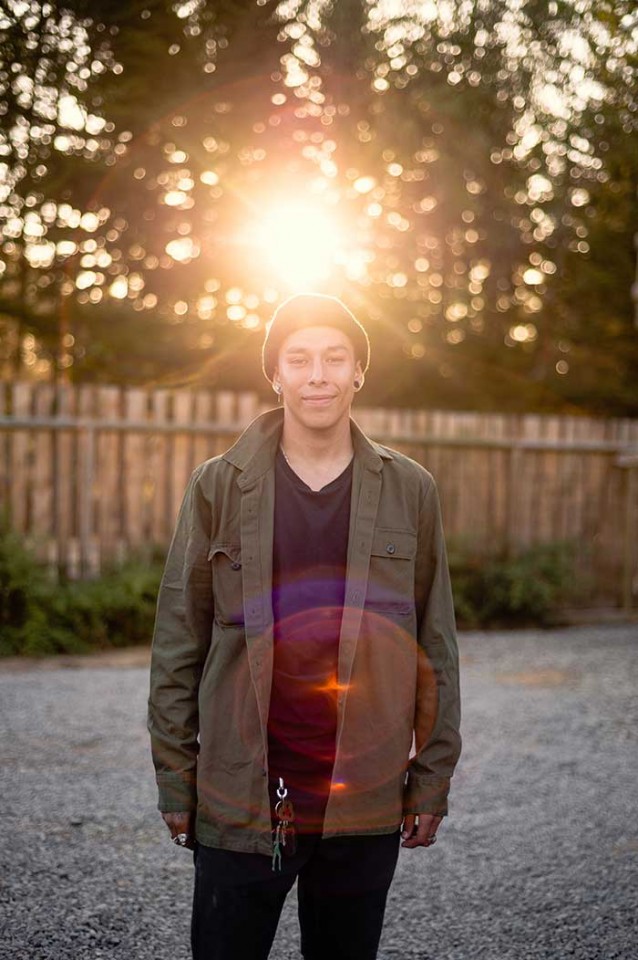 Among the handful of skating spots that Jesus and his friends hit within Santiago's cityscape, are the beautiful mountains, hills, and rivers which are in very close proximity, such as the Mapocho River, Parque Forestal, and the high-towering, grandiose Andes Mountains. With a vantage point of the Andes from anywhere in the city, it's nice to know you're in arm's reach of a completely different terrain whether in the mountains or getting lost in many of the ripe vineyards along the way. Jesus says he's lucky to be surrounded by a rich culture of wines and a variety of tastes, and recommends trying Gato or Casillero del Diable which are his favorites.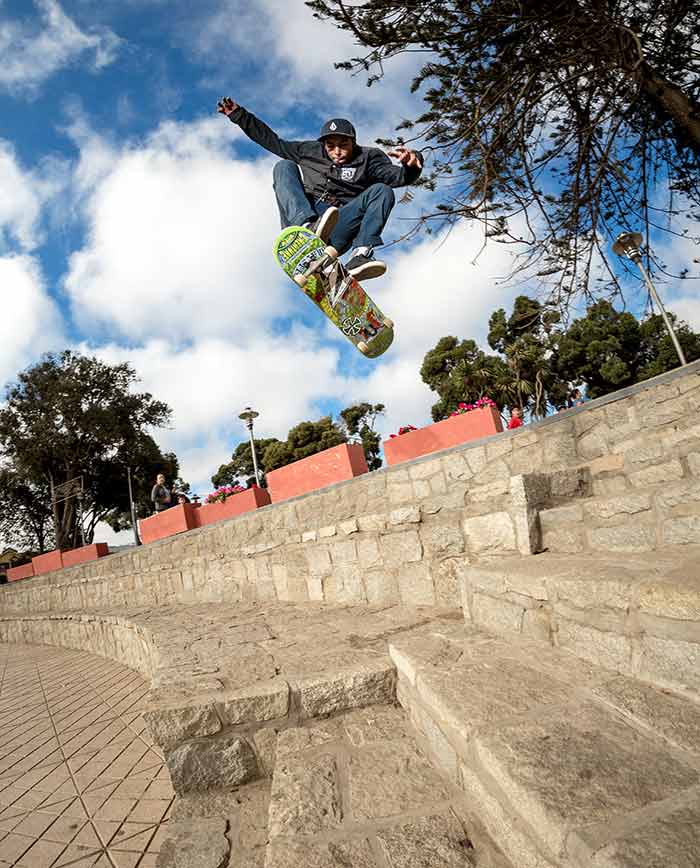 Follow Jesus on Instagram to stay connected, and be sure to keep up with all the latest happenings from the Volcom Skate Team at @volcomskate and @volcomlatam!