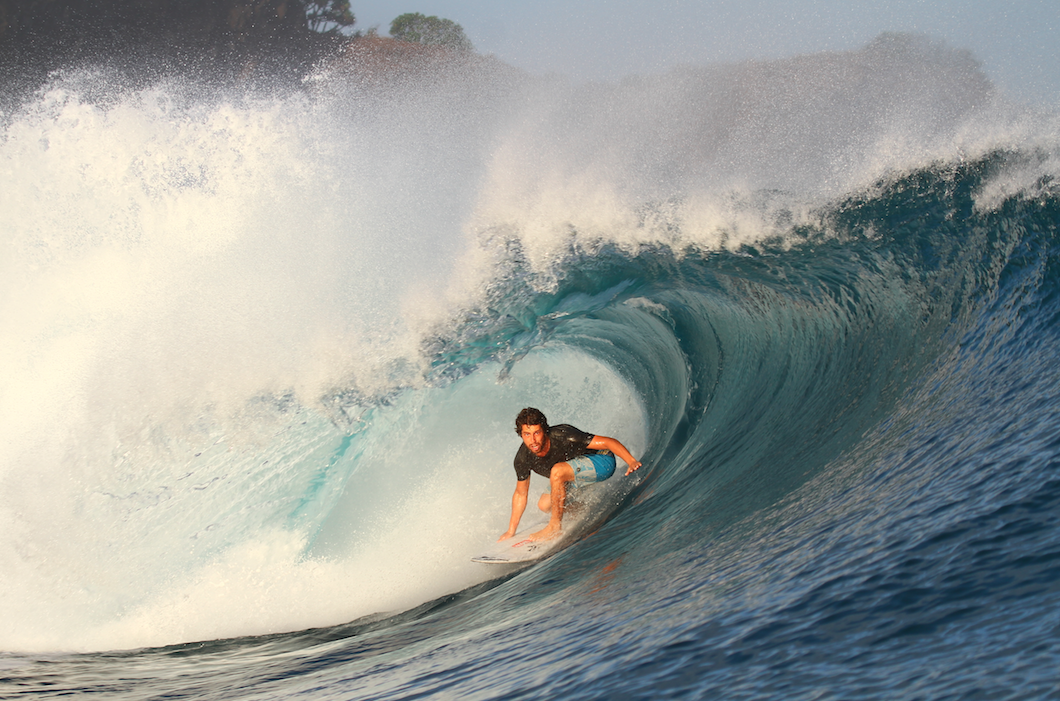 In the heart of the Atacama Desert, in the Tarapacá Region of the Republic of Chile, is the city of Iquique, known for its wave quality, mostly rocky right-bankers. To speak of a specialist in this kind of waves, is to talk about Camilo Hernandez, a regular backsider, who has decided to leave his habitat to fulfill his dream.
"With Feet in the Water" or "Pies en el Agua" is the latest production of the outstanding Chilean audiovisual director Johannes Bock. He portrays the dream of Camilo in a magnificent way. The viewers of this film are going to experience and live the dream of Camilo, across many borders and beyond his native Iquique.
Who is Camilo Hernández?
Born in Quilpué, in the Region of Valparaíso, in the central coastal zone of Chile, Camilo comes from a family of athletes. His mother was a bodybuilder, his father a motorcycle fan and his brothers are outstanding surfers.
For years, Camilo followed the Chilean National Surf Tour, always reaching the advanced positions. After his outstanding surf exhibitions in the local circuit, he was selected for the national team and since then, he has represented his country many times.
In addition to being a backside specialist rider, he also rides big waves, such as "El Bajo", an 8-meter break that runs into the interior of the Iquique coast.
"It's one of the most dangerous waves I've ever taken, with immense strength. In addition, the bottom is made of rocks, so you must be very careful and be aware all the time, "Camilo told a local newspaper in Iquique in 2011.
In 2016 he landed at Volcom, being the only free rider that the Californian company has in Chile. "The goal was clear, travel around the world and make a great surf film. We believed in Camilo and we are very proud of his work. I am sure that everybody will enjoy this movie, its awesome" Words from Michael Stewart Head of Marketing of Volcom Chile.
The film shows Camilo surfing waves from Indonesia, California and Hawaii. A dream come true for the Chilean rider.